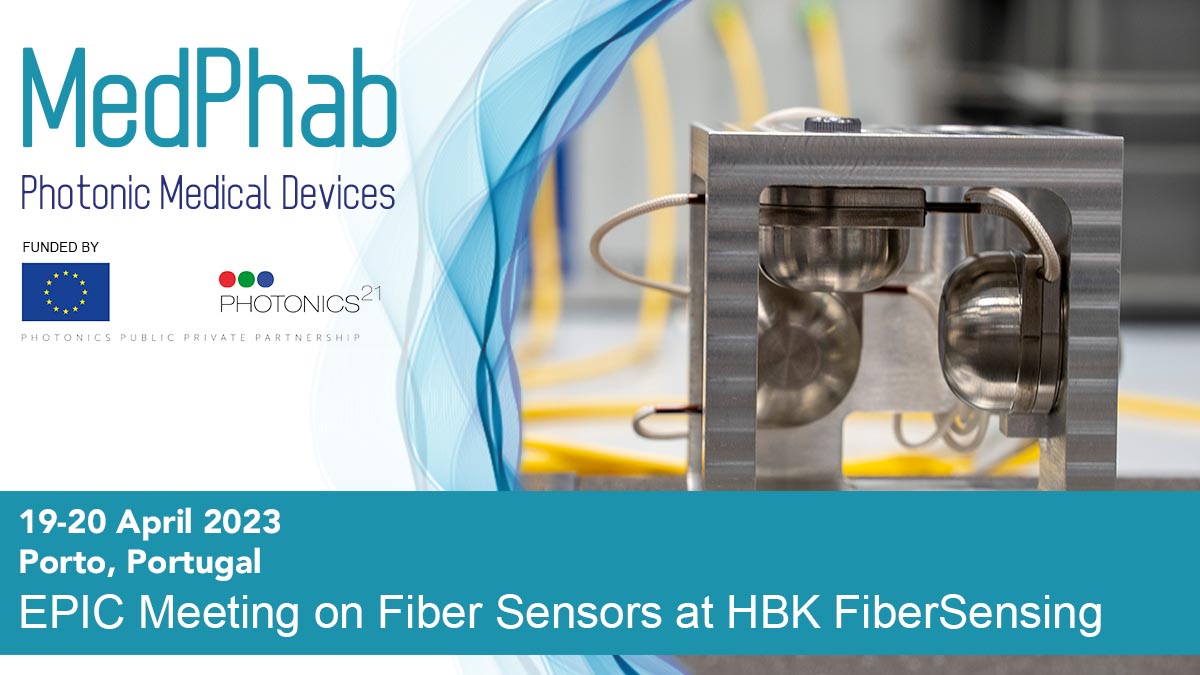 Medphab will be present at the EPIC Meeting on Fiber Sensors at HBK FiberSensing
Due to the continuing rapid growth in demand for EM immune, electrically passive, and very accurate sensors with very small dimensions, higher and higher demands are placed on the evolving field of the application of sensors based on quartz and polymer fibers in several fields. Emerging trends includes but are not limited to predictive maintenance, measurement of electrical and magnetic quantities, temperature and vibration sensors, automobile and rail transport, product pipelines leakages, smart waste management, structural health, fire detection, magnetic resonance sensors, smart home care, wearable sensors, in vitro and in vivo sensors.
To meet the demands of this fast-expanding applications-driven market, this meeting discusses both the latest advances and recent application opportunities,  with the main emphasis on applying optical knowledge for solving real-life engineering problems. The technical program will contain presentations on advancements in instrumentation, applications, and technology integration. A special focus will also be placed on current challenges, business impacts and evolving best practices.